Get ready to file for Bankruptcy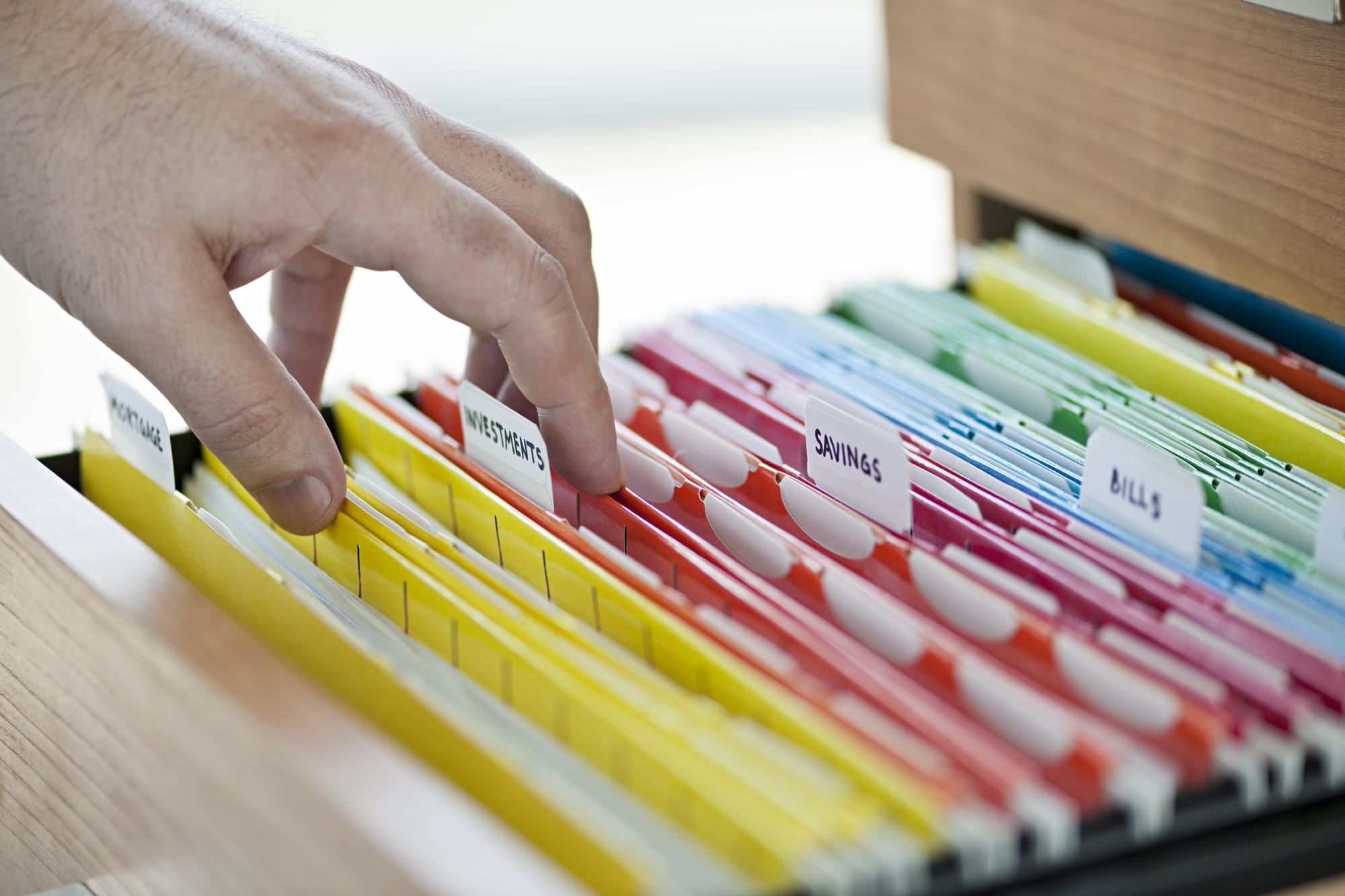 When you are preparing to file a bankruptcy, whether it be a Chapter 7 or a Chapter 13, staying organized will be the key to making the process run a lot smoother for you. If you are unable to provide your attorney the required documentation, your case cannot be properly prepared and filed with the Bankruptcy Court. This will cause delays to your case and depending on your personal situation, you might not be able to afford any delays. For example, if you have a wage garnishment in place or a home set to be foreclosed, every day that is wasted is a day closer to your wages being taken from you or your home being sold. 
At Sacramento Bankruptcy Lawyer, we make this preparation process as easy and streamlined as possible for our clients. After many years of working with all of the local bankruptcy trustees that are appointed to each case and their specific requirements, we have developed a well-crafted bankruptcy packet that will be provided to you upon retaining our office that walks you through the document gathering process. Going through our bankruptcy packet step-by-step and following our guidelines will ensure that you timely gather all of the documents and get your case filed without any hiccups.
However, the first step for all clients should always be to contact a knowledgeable bankruptcy attorney and set up a consultation. Here at Sacramento Bankruptcy Lawyer, we offer FREE consultations that can be done either over-the-phone or in-person. At the consultation, we will examine your particular case and tailor the bankruptcy packet specifically for you and walk you through exactly what needs to be done.
What Documents Are Needed?
As mentioned above, the document checklist that you will follow for your bankruptcy will be specifically tailored for you. However, it is still good to have a general understanding of the documents that you could potentially need to gather and provide our office.
Income Documentation
One of the most important pieces of information that all bankruptcy filers must gather in order to file for bankruptcy relief is proof of their income. Not only will the proof of income assist in determining whether you will be filing for Chapter 7 or Chapter 13, it is also required by the bankruptcy code to complete three different sections of your bankruptcy filing.
On Schedule I of your bankruptcy filing, you will be projecting your income looking into the future. If you're filing a Chapter 7, this will help in showing the Court, the trustee, and the creditors that you owe money to that you do not have enough money to pay your liabilities and thus need the benefits of a bankruptcy discharge to be able to sustain your necessities.
Moreover, debtors are required to disclose all of their income for the current year and the prior 2 years on the Statement of Financial Affairs. Tax returns can generally be used to show the prior two years but to show the current year's income, current proof of income will be needed.
Finally, bankruptcy filers must complete what is commonly referred to as the Means Test. To complete the Means Test, your attorney will need a complete picture of the prior 6 months of income. This income will be plugged into the Means Test and will assist in determining whether you will be filing a Chapter 7 or Chapter 13.
Thus, to accomplish the income requirements for your bankruptcy case, you will need to provide proof of the prior 6 months of income. This includes paystubs, profit and loss statements, and copies of retirement, annuity, pension, or social security statements showing what you receive each month. Bank statements will not suffice.
Tax Returns
Debtors filing for bankruptcy relief must provide their attorney the last 2 tax returns that they have filed. A stricter rule is required by Chapter 13 filers in that debtors must have filed all tax returns required to be filed in the prior 4 years, even though only the last 2 are required to be provided.
Tax returns are a great way to show the Court, trustee, and creditors what your income has been for the past couple years.
Debt
The main reason people want and need to file for bankruptcy relief is because they are overwhelmed with debt and are looking for a fresh start. Therefore, it should be no surprise that you will need to provide your attorney a complete list of everyone you owe money to. This includes credit cards, personal loans, online loans, car loans, home loans, payday loans, title loans, medical bills, student loans, taxes, etc.
Your bankruptcy packet that our office provides will give you a website where you can generally access a free credit report. Credit reports are a great place to start. However, credit reports aren't guaranteed to have all of your creditors listed. Therefore, we always recommend that debtors also gather statements from any creditor that money is owed to in addition to the credit report.
Financial Documents
The Bankruptcy Court requires that you list on your bankruptcy schedules any active financial account that you have. This includes, but is not limited to, savings accounts, checking accounts, 401K accounts, IRA accounts, pension accounts, and life insurance policies.
Regardless if your life insurance policy has a cash value or whether it be through your employer or not, you still need to provide proof of the policy and the death benefit amount. If the policy is a whole policy, we also need to see the current cash surrender value. For your retirement accounts, you will need to provide a recent statement showing what the current balance is in the account. Finally, for your checking and savings accounts, we will need to see 6 months of statements for each and every active account.
What Should I Do Next?
If you are interested in learning more about the bankruptcy process, contact Sacramento Bankruptcy Lawyer, by calling 916-800-7690 or by sending us a message online, and set up your FREE no-hassle consultation with Bankruptcy Attorney Pauldeep Bains. Mr. Bains will analyze your situation with you personally and provide you a complete list of documents that you will need in order to file your case.
We help clients in the following areas: Sacramento, Elk Grove, South Sacramento, West Sacramento, Natomas, Citrus Heights, Antelope, Fair Oaks, Gold River, Rancho Cordova, Roseville, Rocklin, Lincoln, Wheatland, Yuba City, Marysville, Woodland, Davis, and Lodi.