WHAT IS THE CHAPTER 13 PLAN?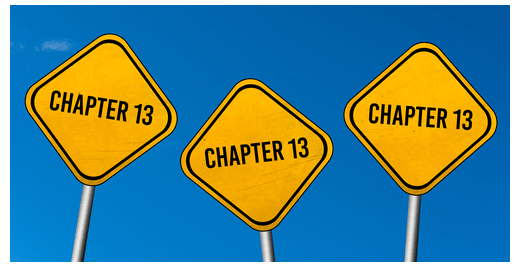 When filing a Chapter 13 bankruptcy case, you must provide the Bankruptcy Court with several documents.  This includes but is not limited to a Chapter 13 Petition, Schedules A-J, Statement of Financial Affairs, Statement of Social Security Number, and Form 122.  In addition, you must also file a Chapter 13 Plan within 14 days of filing the petition.  The Chapter 13 Plan is extremely important for your case and establishes a court-administered payment plan that you are required to follow.  The document dictates who is to be paid, how they will receive those payments, how much they are to be paid, and for how long these payments will last.  It is important to work alongside your lawyer to make sure your Chapter 13 Plan is appropriate for your case in order to allow for a smooth repayment process.
When determining your plan, it is important to know the different types of claims you may have.  Claims generally fall under three categories: priority, secured, and general unsecured.  Priority claims include most taxes, child support, and alimony.  Priority claims must be paid in full as part of your plan.  Secured claims allow for the creditor to take back certain property if the debtor has failed to make payments.  An example of a secured claim is a home mortgage.  Some secured claims require you to pay back only the value of the collateral while others may require the full debt be paid off.  This section also allows you to cure the delinquent mortgage payment you might have incurred. General unsecured claims, such as credit cards debt, do not necessarily have to be paid in full.  If the debtor agrees to making payments over the set amount of time, the remaining debt on any general unsecured claims may be discharged if not paid in full.
The Chapter 13 Plan is divided into different classes of creditors.  Despite which class creditors fall under, they must abide by the Federal Bankruptcy Rules, in addition to any Local Rules of your particular Bankruptcy Court.  While Local rules vary from Court to Court, this page will focus on the Eastern District of California, Sacramento Division.
Once your Chapter 13 Plan has been filed with the Court and served on all interested parties, Creditors have the opportunity to file any objections; however, only for a limited time.  If no objections are filed, the Judge will do a final analysis of the plan to ensure all guidelines are being followed.  Here in the Eastern District, the first payment under the Chapter 13 plan is due on the following month from when you file and on the 25th of that month.  If any changes occur that may affect your Chapter 13 Plan, it is important to report them to your attorney in order to prevent any issues or violations from occurring.  If any payments are missed, it is possible for the Court to dismiss the case or even convert the case to a Chapter 7 and allow for liquidation proceedings to occur.  During this time, it is also important that the debtor does not take on any new debts, as this can affect the Plan's completion.  By maintaining and completing all payments during the set time period, you will receive a discharge and your Bankruptcy Case will be completed.
Continue reading below to learn more about each section of the Chapter 13 Plan.  While this page does not cover every specific, it focuses on the most important aspects.  To learn more, contact us today to set up your FREE consultation and have your questions answered!
SECTION 1 – NOTICES
The first section of the Chapter 13 Plan lays out all of the notices you must be aware of when filing for Chapter 13 relief.  This section introduces the requirements set for our district, meaning you cannot file a Chapter 13 Plan that is based on another district's requirements. 
Section 1 may also be used to include any additional provisions that are not already included in the plan.  If you fail to provide notice in Section 1, any additional provisions will not have an effect.  In addition, you are prohibited from altering any of the preprinted language included on the form.  If you do so, it will be given no effect.
SECTION 2- PLAN PAYMENTS AND PLAN DURATION
Although Section 2 is very short, it plays an important role for you and your plan.  Section 2 dictates how long your plan will last.  A Chapter 13 Plan generally lasts for a minimum of 36 months (3 years) and a maximum of 60 months (5 years).  If you agree to paying 100% of the debt in less than 36 months, the Court may allow for a plan shorter than 36 months.
SECTION 3 – CLAIMS AND EXPENSES
Administrative Expenses – In this portion of the Chapter 13 Plan, Section 3 discusses your attorney's payment.  It lays out how much your attorney was paid prior to the initial filing, how much you still owe your attorney, and establishes the amount your attorney will be paid monthly.
Class 1 -  Class 1 creditors are the secured creditors who will mature once your Chapter 13 Plan is completed.  For example:
You are a homeowner and owe $350,000 on the mortgage.  Monthly mortgage payments are $2,000, and you are 10 payments in default on the payments.  The loan is set to mature in 20 years.  With this information, you would include your home's mortgage in Class 1.  Assume your Plan lasts for 60 months.  The mortgage company would receive two monthly payments for the duration of your case: $2,000 and $333.33.  This would be your regular monthly mortgage payment ($2,000), in addition to 1/60th of the default amount ($2,000 x 10 monthly payments / 60 months = $333.33).  As long as you successfully complete payments for the full 60 months, you will be completely current on your mortgage at the end.
While Class 1 is generally reserved for any delinquent mortgage payments, a car loan may also fall into this Class.  However, car loans typically mature in 60 months or less making it more likely for a car loan to mature before the completion of a Chapter 13 Plan.
Class 2 – Class 2 is divided into three different subcategories.  Here, you will find any secured claims that are modified by the plan, have matured, or will mature before the plan is completed.
Class 2(a) includes any secured claims that will not be modified by the plan.  Car loans are a good example of what might be listed here.
Class 2(b) includes any secured claims that will be reduced based on the value of the collateral.  Chapter 13 cases allow for the ability to reduce certain claims down to the fair market retail value of the asset.  Again, a good example would be a car loan.  If a car loan was taken out more than 910 days prior to the filing of the bankruptcy case and is a purchase money security loan, the debtor would only be required to pay the fair market retail value of the loan.
Class 2(c) includes any secured claims that are reduced to $0.00, based on the value of the collateral.  An example of this would be an underwater 2nd deed of trust.  If a debtor is able to prove to the Court that the value of their home is actually less than the amount owed on a 1st deed of trust, it qualifies them to include the 2nd deed of trust into this class.  If done successfully, this will reduced the 2nd deed of trust to a secured amount of $0.00.
Class 3 – Class 3 includes any secured claims that are satisfied by the surrender of collateral.
Class 4 – Class 4 includes all claims that will mature after the Chapter 13 Plan is completed, are current on the payment terms, and have not been modified by the plan.  Although they can be found in Class 1, it is common for mortgage loans to be included in Class 4.  In order to qualify in Class 4, the debtor must not be in default on the loan upon the initial filing.  If so, the Debtor will continue paying the lender directly instead of through payments established by the Chapter 13 Plan.
Class 5 – Class 5 includes any unsecured claims that are not treated like other unsecured claims.  These claims are entitled priority pursuant to 11 U.S.C. § 507.  This includes certain taxes, approved administrative expense, and domestic support obligations.
Class 6 – Similar to Class 5, Class 6 includes any unsecured claims that are not treated like other unsecured claims.  Examples included in the Eastern District of California, Sacramento Division would be a co-signed debt or student loans.  The treatment for these claims is included in Section 7 of the plan.
Class 7 – Class 7 includes any general unsecured claims.  This would include credit cards, medical bills, personal loans, etc.  Here, you provide the total amount of general unsecured claims and the minimum percentage that will be paid.  For example, if these claims are set to be at 50 cents on the dollar, 50% of the total amount would be listed.
SECTON 4 – EXECUTORY CONTRACTS AND UNEXPIRED LEASES
Section 4 of the Chapter 13 Plan lists out any leases or contracts you currently have.  Any lease not included in this section is deemed rejected.  For example, if you have a car lease and wish to continue making payments, it must be listed here.  In addition, this section gives the debtor the opportunity to cure any delinquent payments on a lease.
WANT TO KNOW MORE ABOUT THE CHAPTER 13 PLAN?
Contact Sacramento Bankruptcy Lawyer today at 916-800-7690 (or by clicking the link provided) for your FREE consultation.
We help clients in the following areas: Sacramento, Elk Grove, South Sacramento, West Sacramento, Natomas, Citrus Heights, Antelope, Fair Oaks, Gold River, Rancho Cordova, Roseville, Rocklin, Lincoln, Wheatland, Yuba City, Marysville, Woodland, Davis, and Lodi.