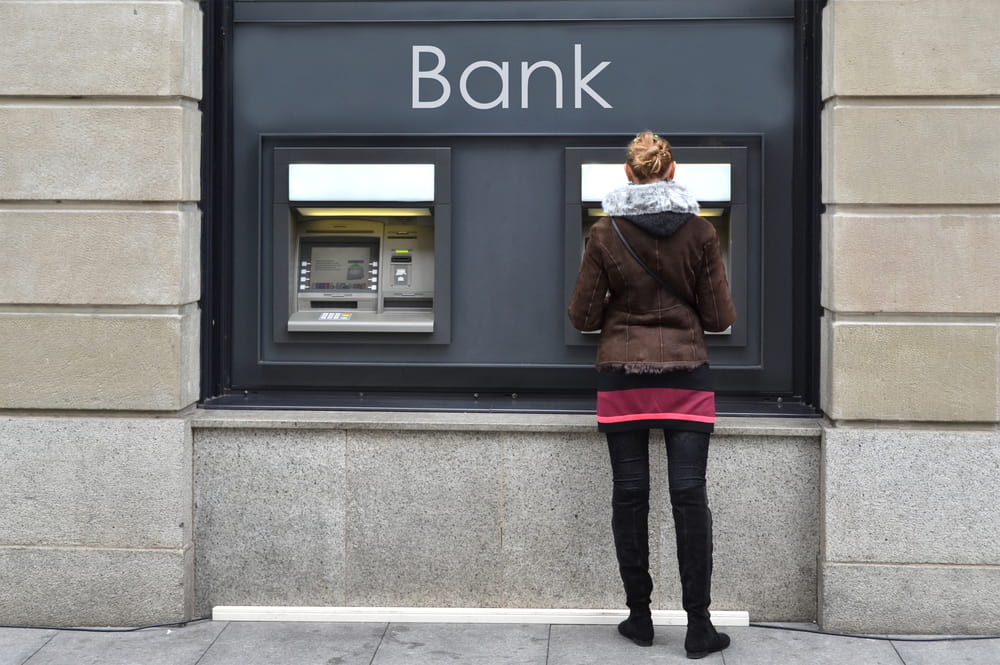 If you owe money to a creditor and are not making payments, you may risk having a levy placed on your bank accounts. A bank levy is a court order that places a freeze on your bank account and allows creditors to collect the money owed to them. Continue reading below to find out more about the effects a bank levy may have on you.
HOW IS A LEVY PLACED ON YOUR BANK ACCOUNT?
Before levying your bank account, there are several steps a creditor must first take.  A bank levy cannot be placed unless a creditor has filed a lawsuit against you in Civil Court.  Once this has been done, the creditor will serve the summons and complaint on you, informing you of the creditor's claim against you.  For example, if you failed to pay back a personal loan, the creditor would include this information here.  Once you have received the summons and complaint, you have the opportunity to dispute the allegations and must respond to the lawsuit in Civil Court within 30 days.  By disputing the allegations, you may be able to reduce the amount the creditors may take or prevent the levy entirely.  During this time, the bank will place a freeze on your account without your knowledge.
If you fail to respond within 30 days, the Court may issue a default judgement in favor of the creditor.  Once this occurs, the creditor will be able to ask the Judge to issue a bank levy on your account allowing them to collect the money owed to them.  After the levy has been placed, you will not be in contact with the creditor until you receive a notice from your bank that the creditor has taken money from your account.  Once an account has been levied, it is highly unlikely that you will be able to get your money back.
HOW CAN YOU PREVENT A BANK LEVY?
There are several steps you can take to avoid having your bank accounts levied.  This includes the following:
Pay all debts: While certain circumstances may not allow for it, the best way to ensure your accounts will not be levied is to pay off any outstanding debts. This will prevent creditors from seeking the rights to your accounts.
Negotiate with your creditors: By communicating with your creditor, you may be able to establish a payment plan together. Making monthly payments will prevent creditors from gaining access to your accounts.
Check if the creditor has made any errors: If creditors are caught not following specific guidelines or if you do not actually owe them any money, they will not be able to place a levy on a bank account.
Pay attention to the statute of limitations: Once time has expired, the statute of limitations prevents creditors from being able to collect on old debts.
Know which funds are protected: Certain payments are protected from being levied and cannot be touched creditors. This includes Social Security payments and child support. 
DOES FILING FOR RELIEF PREVENT YOUR ACCOUNTS FROM BEING LEVIED?
Once you file for relief under either Chapter 7 or Chapter 13 of the bankruptcy code, the automatic stay comes into play.  Governed by 11 U.S.C. § 362, the automatic stay prevents creditors from taking certain actions against you, including levying your bank account.  In other words, if a creditor has asked the court to levy your bank account but you have already filed for bankruptcy relief, they will not be able to place a levy your accounts.
Even if the Court has not yet placed a levy on your bank account, you should still be in touch with a bankruptcy attorney to be proactive.  By filing for bankruptcy, the automatic stay will prevent the Civil Court process from continuing any further.  For example, if a loan company has sued you for not repaying the amount owed to them but you have already filed for relief, the civil case will be frozen.  Once your bankruptcy case has been discharged, the civil case will also be dismissed. 
Although filing for bankruptcy is a good way to prevent a levy from being placed, it is important to be aware of the potential side effects.  When filing for bankruptcy, you are required to list all of your debts.  You may not pick and choose which debts you want to be included based on your circumstances.  In addition, your creditors may also stop collecting payments from you once they are made aware that you have filed a case, even if you plan to continue making payments.  Lastly, filing under Chapter 7 may put you at risk to lose property or even be left with the levy after your case has concluded since certain debts are not able to be discharged (i.e. child support, student loans, etc.).
PREVENT YOUR ACCOUNT FROM BEING LEVIED
When it comes to having your bank accounts levied, we understand that it can be a discouraging time.  It can become difficult to afford everyday expenses, such as bills and food.  If you are in danger of having your bank account levied and want to begin taking the necessary precautions, call Sacramento Bankruptcy Lawyer at 916-800-7690 to set up your FREE consultation with local Sacramento Bankruptcy Lawyer Pauldeep Bains.  Mr. Bains has extensive knowledge in protecting your bank accounts from an aggressive creditor looking to levy your hard-earned funds.  Mr. Bains will evaluate your case with you and put together a game plan to best assist you in barring a creditor from levying your bank accounts. 
Sacramento Bankruptcy Lawyer helps clients in the following areas: Sacramento, Elk Grove, South Sacramento, West Sacramento, Natomas, Citrus Heights, Antelope, Fair Oaks, Gold River, Rancho Cordova, Roseville, Rocklin, Lincoln, Wheatland, Yuba City, Marysville, Woodland, Davis, and Lodi.