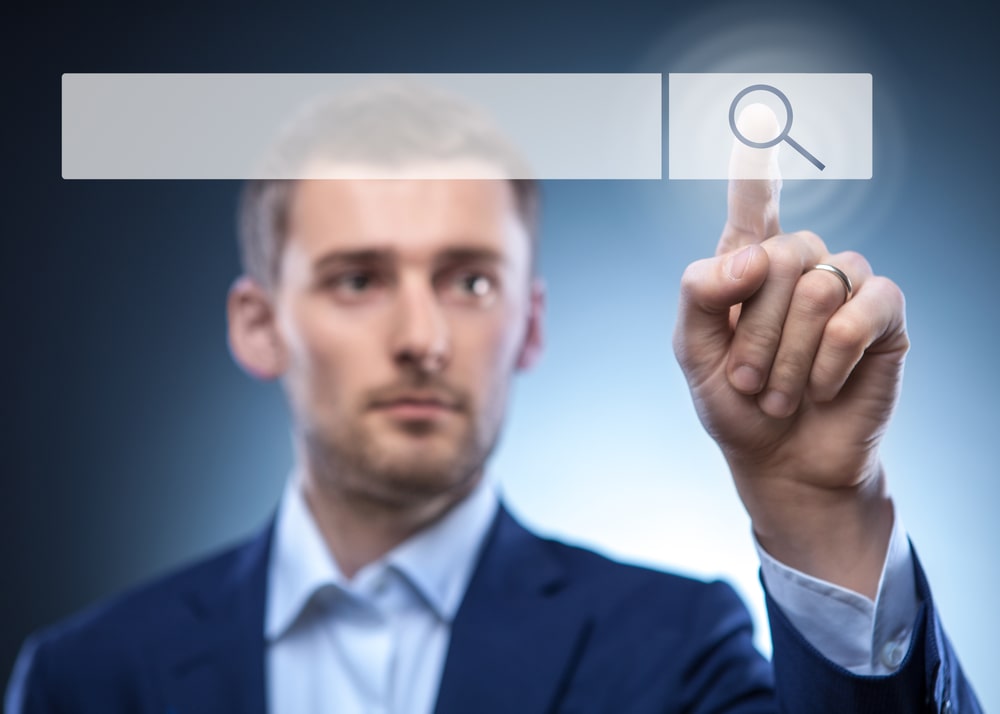 After struggling to pay their debt, many people consider filing bankruptcy as a much-needed solution to relieve them of their financial obligations. This can be a very stressful time in one's life. Having to deal with harassment from creditors, potential lawsuits, or even home foreclosures are just a few of many issues that people are facing at that time. To add to the stress, they are now needing to find the right bankruptcy attorney that they will be able to work with and seek guidance from. Since filing for bankruptcy is not something somebody does every day, quite often the process of hiring the right bankruptcy attorney can be just as difficult as the actual situation you are in. What questions do you need to ask? What are you looking for in your attorney? Do you even need to hire a bankruptcy attorney?
Part of our job here at Sacramento Bankruptcy Lawyer, is to ensure that people make educated decisions based on sufficient and rational information. That being said, this page is dedicated to guide you in how to choose the right bankruptcy attorney for you and what qualities to look for in said attorney. If you have any questions regarding hiring a bankruptcy attorney in the Sacramento area, please contact our office at 916-800-7690 and local bankruptcy attorney Pauldeep Bains will provide you his thorough legal analysis based on your particular situation and answer any questions you may have.
Do I even need to hire a bankruptcy attorney?
Legally, you are not required to hire a bankruptcy attorney to file for bankruptcy relief. If you want to file your bankruptcy case without hiring a knowledgeable bankruptcy, make sure you fully understand the bankruptcy code and the local rules of the bankruptcy court prior to filing. While some cases are definitely simpler than others, even the most basic case could prove to be difficult without a full understanding of bankruptcy laws.
There are many things that could go wrong with your case if you file it without the assistance of a legitimate bankruptcy attorney. Since a Chapter 7 bankruptcy case is a liquidation chapter, if you do not properly use the bankruptcy exemptions to protect your assets, the Trustee can and will sell your assets and use that money to pay creditors in your case. Furthermore, there are intricate rules on credit card usage prior to filing, making a payment to an insider, or even where you lived for the 2 years prior to filing that could make-or-break your case.
Moreover, if you are considering filing a Chapter 13 bankruptcy, the likelihood of successfully completing the 3-5 year payment plan without an attorney is nearly impossible. One of the main reasons Chapter 13 cases quite often fail without a local Chapter 13 bankruptcy attorney is because there are numerous time-sensitive and procedural hurdles that the debtor must overcome to be successful. Quite often the Judge in the Chapter 13 case will tell the debtor that he or she needs to go find an attorney if they want any chance at being successful in their Chapter 13.
What should you look for in a bankruptcy attorney?
Main Focus is Bankruptcy Law
Bankruptcy Law is a unique and intricate area of law. One of the most important things one should be looking for when hiring a bankruptcy lawyer is the amount of time that attorney devotes to the practice of bankruptcy law. As practicing in the field of bankruptcy requires a sufficient understanding of, among other things, the Bankruptcy Code, the California Code of Civil Procedure, and the Local Rules of the Court, choosing an attorney that only devotes a small portion of their practice to bankruptcy could be the downfall of your case. Many things could go wrong in your case such as the Trustee selling your assets, your discharge being denied, or not being able to confirm a plan in a Chapter 13. Thus, hiring an attorney that isn't regularly practicing bankruptcy law puts you at a disadvantage as that attorney may not foresee those issues arising.
Has Sufficient Experience
If an attorney has never practiced bankruptcy law before or is relatively new to it, they potentially do not have the real-world experience in handling your case. Each case is unique and without having several years of practice under your belt, even the most highly educated attorneys might not realize what needs to be done to fully prosecute a case.
Familiar with the Local Rules and the Local Trustees
A common sports terminology is that the local team where the game is being played has the "home-court advantage". This applies to law as well. Most courts have their own set of local rules that are distinct to that court and district alone. Moreover, each Trustee within that district has different requirements that must be met. Debtors who hire attorneys that are not familiar with the local rules and local trustees could be at a disadvantage before their case is even filed.
Practices both Chapter 7 and Chapter 13
The two most common bankruptcy chapters are 7 and 13. Both chapters offer their own advantages over the other as well as potential pitfalls. Choosing which chapter to file is likely the first big decision you and your attorney will make together. Thus, you should only feel comfortable discussing your potential case with an attorney that is highly knowledgeable in both chapters so they can properly advise you as to which is more beneficial for you.
Promptly returns your phone calls and emails
One of the biggest complaints I hear from potential clients is that other attorneys they have worked with or consulted with in the past never return their emails or phone calls or take weeks to respond. You are paying your hard-earned money to the attorney so it should be reasonable that they communicate with you in a timely manner. Filing for bankruptcy is a stressful process and waiting weeks to hear back from your attorney will only add to the stress.
Most people that are filing for or are considering bankruptcy are experiencing a financial hardship and cannot afford to take multiple days off from work. Prior to hiring an attorney, make sure you will be able to meet with him or her at times that are convenient for you. While most law offices have standard office hours, some offer evening or weekend appointments, if necessary.
Doing a quick search for bankruptcy attorneys will yield a wide range of amounts that they charge. Merely choosing the least expensive attorney could put you in a situation where you are hiring a "mill" where you end up feeling that you are just another case for their office to file. On the other side, just because an office charges a fee higher than any other firm that you've contacted doesn't necessarily mean that you are getting a more knowledgeable bankruptcy attorney than someone charging less. Make sure you fully understand what your fees will cover and are completely comfortable with who you hire.
The attorney ensures that you thoroughly understand your bankruptcy case
You are the one filing for bankruptcy relief, not your attorney. That being said, you should be fully competent of the effect of this filing and what advantages and disadvantages it will present. When looking for a bankruptcy attorney, check to see if they actually spend time with you to answer questions you have and fully explain to you the process.
You receive direct attorney-client contact
You are hiring a bankruptcy attorney to assist you during this very difficult time. While it is common for law firms to have assistants and paralegals to assist them, you shouldn't be in a position where you are only dealing with that assistant. If you are unable to directly speak with the attorney that you hired, you might want to consider someone else.
Has positive reviews from former clients
What better way to find out about an attorney than seeing what experience past clients had. With the explosion of the internet and review sites such as Yelp and Google, you should spend the time to read reviews from past clients. This will allow you the opportunity to make an educated decision on how you will likely be treated if you hire that attorney.
What should you do now?
If you are considering filing for bankruptcy relief, call Sacramento Bankruptcy Lawyer, at 916-800-7690 to set up your FREE consultation with local Sacramento Bankruptcy Lawyer Pauldeep Bains. Mr. Bains has over 7 years of experience focusing on bankruptcy law in the greater-Sacramento area. Mr. Bains will take the time answering any questions you may have so you can make a rational decision on how to move forward. Mr. Bains has the knowledge and expertise to assist you in both Chapter 7 and Chapter 13 cases.
Don't just take our word for it---see what past clients think on YELP!
Sacramento Bankruptcy Lawyer, helps clients in the following areas: Sacramento, Elk Grove, South Sacramento, West Sacramento, Natomas, Citrus Heights, Antelope, Fair Oaks, Gold River, Rancho Cordova, Roseville, Rocklin, Lincoln, Wheatland, Yuba City, Marysville, Woodland, Davis, and Lodi.