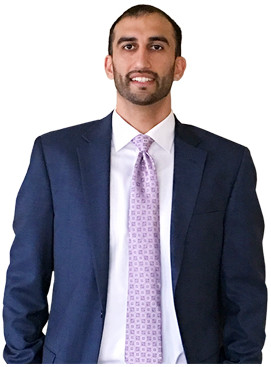 Sacramento Bankruptcy Lawyer was formed by local Sacramento Bankruptcy Lawyer Pauldeep Bains with the specific intent of delivering impeccable personal service to all clients while utilizing a streamlined process to promote efficiency and a stress-free atmosphere. When contacting Sacramento Bankruptcy Lawyer, you will deal directly with Mr. Bains from the initial consultation all the way through the completion of your Bankruptcy case. Your case will not be handed off to a paralegal or staff member at any point during your case. Mr. Bains' philosophy is to provide a personalized, hands-on attorney-client relationship in a detailed, logical, and respectful manner.
Since passing the Bar on his first attempt in 2009, Mr. Bains has worked at two separate Bankruptcy law firms as an Associate Attorney. His primary practice has always been and continues to be Chapter 7 and Chapter 13 Bankruptcy relief. Mr. Bains has filed hundreds of Bankruptcy petitions for individuals across the greater Sacramento area and his results are immaculate. Mr. Bains has handled Chapter 13 clients that were on the verge of losing their homes and he was able to develop feasible Chapter 13 plans wherein the debtors saved their homes and successfully restructured their debt. Moreover, Mr. Bains has filed numerous Chapter 7 cases to stop a client's wages from being garnished, a vehicle from being repossessed, and has provided debtors that much needed second chance that they so desperately needed. In his spare time, Mr. Bains enjoys spending time with his family and friends, sports such as basketball, football, and snowboarding, and watching movies.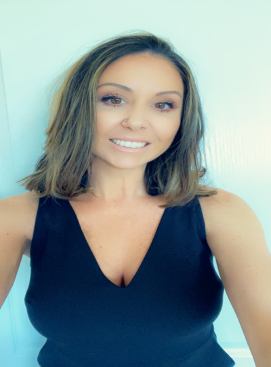 Tina Perez joined our team at Sacramento Bankruptcy Lawyer as the Lead Paralegal & Case Manager in June 2020. Ms. Perez grew up in the Bay Area (go Giants!!) and moved to Sacramento in 2004 to attend California State University, Sacramento. Here, through hard work and dedication, she earned her Bachelor's Degree in Criminal Justice. Having a strong desire of the legal field and an innate passion to help people, Ms. Perez made the decision after graduation to focus on bankruptcy law. She began work at a bankruptcy law firm in January 2008 and has been in the field ever since. Through this time, Ms. Perez has helped thousands of clients navigate through the bankruptcy process and continues to do so here at Sacramento Bankruptcy Lawyer.
On a personal note, Ms. Perez is a mother of an almost-4-year-old daughter, which has been the greatest journey of her life. She enjoys a good bottle of wine, getting lost in a book, and anything that has to do with being in or on the water.
Ms. Perez looks forward to working with you and helping you navigate your way to a fresh start!
Please do not hesitate to contact Sacramento Bankruptcy Lawyer ASAP at 916-800-7690 for your FREE no-hassle consultation!