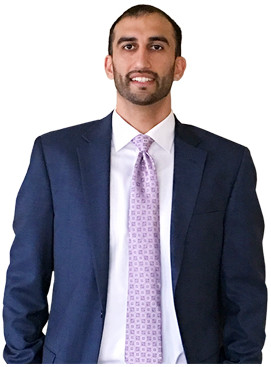 Sacramento Bankruptcy Lawyer was created in 2016 by local Bankruptcy Lawyer Pauldeep Bains to better provide consumers in the Greater Sacramento area with options and education regarding the Bankruptcy process. Our approach here at Sacramento Bankruptcy is to first fully understand the facts of a person's financial situation and what their goals are moving. With this blueprint laid out, now Mr. Bains will analyze your situation with the specific goal of educating you on what options you currently have, what these options would entail, how each of these options would actually work in your situation, providing you with a sucking gameplan moving forward that would solve the problem you are currently faced with, and ultimately answer any of your clients. Mr. Bains philosophy is understand the "why"---why did this person reach out to our office?-----and then analyze the facts to provide a solution to that problem.
Mr. Bains started his legal career in in 2006 by beginning Law School in San Diego, CA. Here, Mr. Bains took on a deeper passion for Bankruptcy Law and successfully graduated Law School in 2009. Upon graduation, Mr. Bains took and passed the Bar on his first attempt and immediately thereafter began his career as an Attorney in Bankruptcy Law. Mr. Bains would spend approximately two years at a Roseville Bankruptcy Firm where he grew to managing his own case load from beginning to end. It was in 2012 that Mr. Bains was recruited to manage a much larger Bankruptcy Law Firm that had offices ranging from Fairfield to Sacramento, from Redding to Reno, NV. Here, Mr. Bains managed the Sacramento and Fairfield offices and helped build the firm's footprint and respect in legal community.
In 2016, Sacramento Bankruptcy Lawyer was formed where Mr. Bains would take everything he learned along the way and aimed at providing debtors and consumers with top-notch Bankruptcy Law help while doing so in a streamlined and efficient manner. Mr. Bains has helped discharge well over $10,000,000.00 in debt and has helped thousands of people over his legal career.
When Mr. Bains is not working, he enjoys spending time with his family which includes his loving wife Serina, energetic son Avyn, and beautiful daughter Amaya. Furthermore, Mr. Bains enjoys traveling to new places, playing golf, and reading a new book.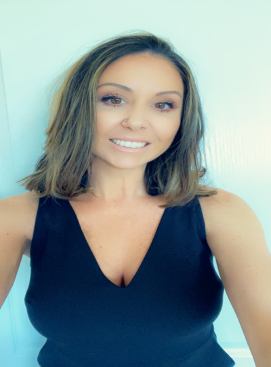 After working in Bankruptcy Law since 2008, Tina Perez decided to join Sacramento Bankruptcy Lawyer as Lead Paralegal & Case Manager in 2020. Ms. Perez works directly with clients to better ensure that each case is diligently moving forward and all requirements and deadlines are met. Ms. Perez is born and raised in California and spent her younger years in the Bay Area. In 2004, she began her legal education when she enrolled at California State University, Sacramento. Here, she pursued and ultimately received her degree in Criminal Justice.
Now with a legal education and degree in Criminal Justice, Ms. Perez decided to focus her attention on Bankruptcy Law and helping people in financial struggles. Ms. Perez has assisted thousands of clients through their bankruptcy cases and passionately does this at Sacramento Bankruptcy Lawyer as well.
Personally, Ms. Perez is the mother of a beautiful daughter and loves to be a strong role model for her. Ms. Perez also enjoys a nice glass of wine, focusing her attention on a good book, and any activity that includes a lake or ocean.
Please contact Sacramento Bankruptcy Lawyer at your earliest convenience at 916-800-7690 for your FREE no-hassle consultation!