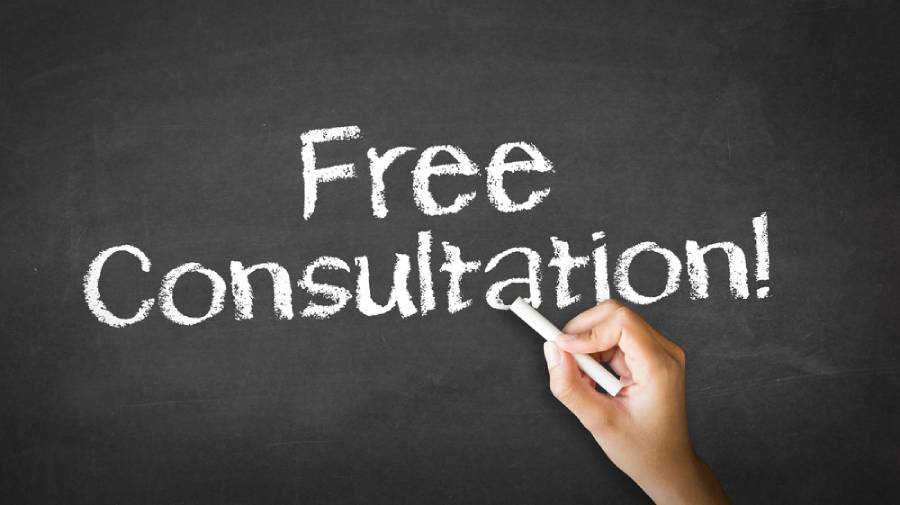 Let a Top-Rated Sacramento Bankruptcy Lawyer help you!
If you are currently facing severe debt problems and are considering filing for bankruptcy relief, your first step should be to find high quality legal representation to be in your corner. Here at Sacramento Bankruptcy Lawyer, we pride ourselves in providing every client with the high level of legal expertise that they need. We understand that this might be your first time dealing with an attorney or even being in a legal setting. Our goal is to walk you through the bankruptcy process while ensuring that you understand and are comfortable with each step along the way.
At Sacramento Bankruptcy Lawyer, we offer a FREE CONSULTATION to anyone who is interested in reviewing their legal options and would like to learn the potential benefits that a bankruptcy could provide them. Filing for bankruptcy can be a difficult process but our office is available to make the process as smooth and stress free as possible. A large part in filing for bankruptcy relief is understanding when the ideal time is to actually file. Rushing into a filing or waiting too long to file can have grave consequences on your particular case. Here at Sacramento Bankruptcy Lawyer, we don't waste any time on your case and start that planning process during your initial consultation.
You Don't Need to Bring Anything To Your Consultation
During your FREE CONSULTATION with Top-Rated Sacramento Bankruptcy Lawyer Pauldeep Bains, you will discuss with Mr. Bains your household finances to determine whether bankruptcy is your best option. You do not need to bring anything with you, however, you should be prepared to discuss your income, assets, and liabilities. Mr. Bains is well-versed in the Federal Bankruptcy Rules and Local Rules of this Court. Thus, the goal of this consultation will be to accurately assess the likelihood of a successful bankruptcy case if you were to file and moreover, whether a Chapter 7 or Chapter 13 bankruptcy will provide you the greatest results.
Why You Should Choose Sacramento Bankruptcy Lawyer
When choosing a bankruptcy attorney, there are several factors one should consider before making a decision. For one, you want to make sure the attorney you choose is highly knowledgeable in both Chapter 7 and Chapter 13 rules. Some attorneys solely focus on Chapter 7 cases. That attorney likely knows the rules of Chapter 7 sufficiently but without understanding the intricacies of both Chapter 7 and 13, it would be impossible to make an educated decision on whether one chapter is better than the other. At Sacramento Bankruptcy Lawyer, Sacramento Bankruptcy Lawyer Pauldeep Bains regularly practices in both Chapter 7 and Chapter 13 cases and has the intellect to advise you which chapter will better suit your particular case.
Moreover, you want to make sure the attorney you hire is the actual person who you will be dealing with. At some firms, you will never speak to, personally see, or have any interaction with the actual attorney except for the initial consultation and the final court hearing. Here at Sacramento Bankruptcy Lawyer, the ONLY person you will speak to, personally see, and have interaction with is Top-Rated Bankruptcy Attorney Pauldeep Bains. Mr. Bains will not pass your case on to a staff member as soon as he is hired. All emails and/or calls with be returned personally by Mr. Bains. All appointments will be directly with Mr. Bains. He will work tirelessly on your case to get you the results that you are in search of.
Finally, it is always wise to consider past client reviews of any attorney prior to signing a retainer agreement. Reading past client reviews shows you the opinions of clients that have already used that particular firm and whether they would recommend someone else hiring the same person. Mr. Bains prides himself in customer satisfaction and his online reviews show exactly that---Yelp Reviews and Google Reviews.
What should you do now?
To set up your FREE CONSULTATION with local Sacramento Bankruptcy Lawyer Pauldeep Bains, contact Sacramento Bankruptcy Lawyer, at 916-800-7690 immediately. Mr. Bains has spent his entire legal career assisting people to file for relief under the bankruptcy code and is ready to start that journey with you.
Sacramento Bankruptcy Lawyer, helps clients in the following areas: Sacramento, Elk Grove, South Sacramento, West Sacramento, Natomas, Citrus Heights, Antelope, Fair Oaks, Gold River, Rancho Cordova, Roseville, Rocklin, Lincoln, Wheatland, Yuba City, Marysville, Woodland, Davis, and Lodi.