Do I Have To Go To Court After I File For Bankruptcy?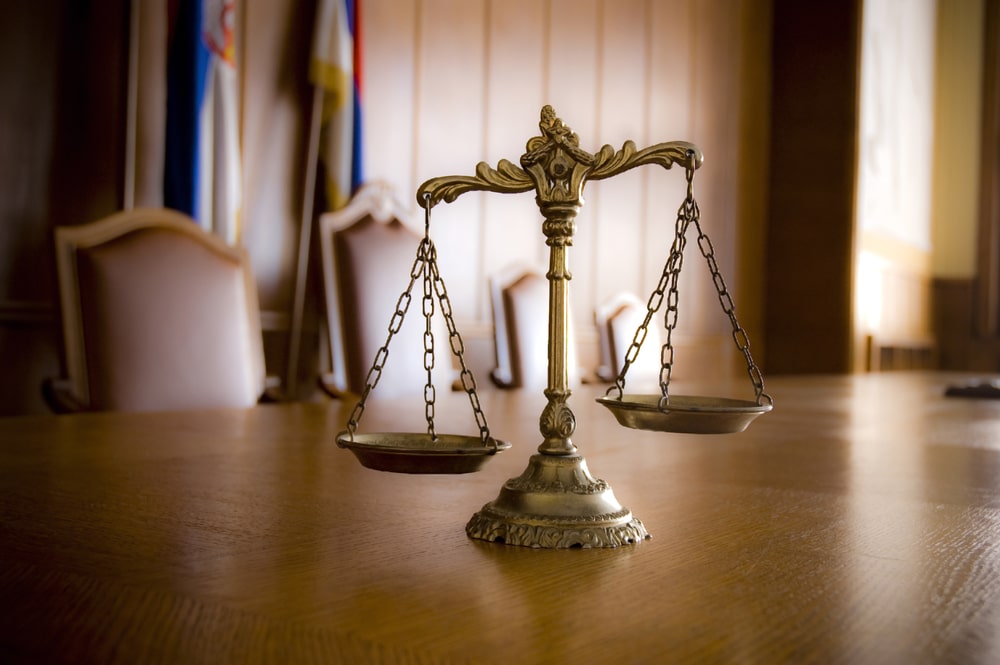 One of the most common questions clients ask me is "Will I have to go to Court after I file for Bankruptcy?" Technically speaking, most debtors that file for Bankruptcy will never have to appear in front of a Judge in an actual Court hearing. However, they will be required to attend a 341 meeting of creditors in front of a Court appointed Trustee. Moreover, if you file for Bankruptcy in the Eastern District of California, which encompasses the greater Sacramento area, that meeting of creditors will take place at the Federal Courthouse located at 501 "I" Street, Sacramento, CA 95814. Rather than a Courtroom, the meeting of creditors will take place in an office-type setting.
What Is The 341 Meeting Of Creditors?
The 341 meeting of creditors is a hearing that the Debtor is required to attend in their Chapter 7 or Chapter 13 Bankruptcy case.  At this hearing, a Court appointed Trustee will question the Debtor in order to verify and confirm under oath certain information regarding the Debtor's current financial picture. Any creditor that is owed money has the opportunity to attend this meeting and question the Debtor as well. However, it is rare that any creditors ever show up to these meetings.
Why Is It Called The 341 Meeting Of Creditors?
Your attorney will commonly refer to the above hearing as the "341 hearing" or the "meeting of creditors". Both of those terms might confuse you at first but after understanding why those terms are used, you will know why your attorney uses that terminology.
"341 HEARING" – The reason you will often hear the meeting coined the "341 Hearing" is because it is mandated by 11 U.S.C. § 341. Per 11 U.S.C. § 341(a) "Within a reasonable time after the order for relief in a case under this title, the United States trustee shall convene and preside at a meeting of creditors."
"MEETING OF CREDITORS" – The rationale of referring to the hearing as the "Meeting of Creditors" is because this is the opportunity for any creditors that are owed money in the Debtor's case to come and question the Debtor. As stated above, it is very rate that creditors actually show up to this hearing.
Since creditors rarely show up, who will actually be at the 341 hearing?
TRUSTEE

: The Trustee is a Court appointed 3rd party that will administer the crux of your Bankruptcy case. The Trustee will be the person that conducts the hearing, analyzes certain documents regarding your finances, reviews all documents you and your attorney file with the Court, and asks the majority, if not all, of the questions during the hearing. Regardless if you file a Chapter 7 or Chapter 13, you will be required to answer the Trustee's questions under penalty of perjury.

DEBTOR

: The Debtor is the person filing for Bankruptcy (i.e. you). Appearing and testifying at the 341 hearing is required under 11 U.S.C. 343, which states "The debtor shall appear and submit to examination under oath at the meeting of creditors under section 341(a) of this title."

DEBTOR'S ATTORNEY

: When you hire Sacramento Bankruptcy Lawyer, our vastly experienced and highly trained Bankruptcy attorney will appear at the hearing with you. Mr. Bains will make sure you are fully comfortable prior to the hearing even beginning. Mr. Bains has attended hundreds of these hearings over the past 6 years and has built a strong rapport with the local Bankruptcy Trustees. Please call Sacramento Bankruptcy Lawyer at 916-800-7690 and set up your free, no hassle consultation with top Sacramento Bankruptcy Lawyer Pauldeep Bains right away!
Do I Need To Do Anything Prior To The 341 Hearing?
The main thing that you need to do prior to the hearing is to provide our office all of the documents that we request in a timely manner. You are required to provide to the Trustee assigned to your case certain financial documents 7 days prior to your 341 hearing. This requirement is enumerated in both 11 U.SC. § 521 and the Local Rules of the Bankruptcy Court. In summary, most Trustees require the following documents (if applicable):
Last filed tax return
Recent bank statements
Proof of income for the prior 60 days – the Local Rules of the Bankruptcy Court allows the debtor to send these directly to the Trustee rather than filing them with the Court.
Current statement showing the balance in any retirement accounts
Life Insurance statement showing the face value
What Is The Trustee Going To Ask Me About During The 341 Hearing?
Depending on which Chapter of Bankruptcy you file will determine what you should expect at the meeting of creditors. The main thing to remember is that you will be testifying under oath and you are required to tell the full and complete truth.
CHAPTER 7 –

The Chapter 7 Trustee's main goal at the 341 hearing is make sure that all of the documents you filed in your case are true and correct, to determine if there will be any assets that he/she will be able to liquidate, and as stated above, to ensure the accuracy of your testimony.

CHAPTER 13 –

The Chapter 13 Trustee will be asking you questions to verify both the accuracy of your filed documents and your testimony that you provide under oath. Moreover, the Chapter 13 Trustee will be asking questions to determine the feasibility of your Chapter 13 Plan payment. Finally, the Trustee will be looking to determine whether you should pay a higher monthly payment because your budget shows that you can afford a higher payment or whether you are required to propose a higher monthly payment as a matter of law.
Do I Need To Bring Anything To The 341 Hearing?
YES! Do not forget to bring your DRIVER'S LICENSE & SOCIAL SECURITY CARD!
What Should I Do Now?
You should contact our office right away to set up your FREE initial consultation with prominent local Bankruptcy Attorney Pauldeep Bains. Mr. Bains has represented hundreds of clients at 341 hearings in both Chapter 7 and Chapter 13 cases. Mr. Bains understands that testifying under oath at a 341 hearing can be extremely stressful and he does his absolute best to ensure that all of his clients are completely comfortable prior to being questioned.  CALL 916-800-7690 & LET US HELP!
We help clients in the following areas: Sacramento, Elk Grove, South Sacramento, West Sacramento, Natomas, Citrus Heights, Antelope, Fair Oaks, Gold River, Rancho Cordova, Roseville, Rocklin, Lincoln, Wheatland, Yuba City, Marysville, Woodland, Davis, and Lodi.