What is Debt Settlement?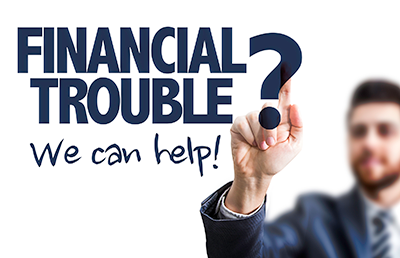 Debt settlement is an alternative to filing for bankruptcy relief. The typical process of debt settlement is contacting a creditor and offering them a payoff for less than the full balance owed. Typical settlements generally range from 20-50%. However, what debtors need to be aware of is that the creditor is under no obligation to accept a settlement. Moreover, the settlement amount varies from creditor to creditor and depends on such factors as the likelihood of the debtor paying the debt in full, the age of the debt, and how aggressive the particular creditor is.
Generally speaking, in order to get a creditor to accept a low settlement offer, the debtor will need to be able to make the settlement offer in one lump sum payment. For example, if the debtor is trying to settle a $30,000.00 account and the debtor and creditor agree on a 40% settlement, the debtor would need to pay the $12,000.00 ASAP. For this reason, debt settlement ends up being not feasible for most consumers that are in financial troubles.
Advantages of Debt Settlement
The biggest and most evident advantage of debt settlement is avoiding bankruptcy. Along with that, debt settlement turns out to be advantageous to certain debtors due to the limitations of the bankruptcy code. For example, a debtor with significant assets probably shouldn't file for Chapter 7 relief because the Trustee will likely liquidate some of his/her assets. In this case, debt settlement would be a great alternative that one should consider.
Sacramento Bankruptcy Lawyer offers debt settlement services to clients.
Disadvantages of Debt Settlement
Even though you get to avoid bankruptcy by proceeding forward with debt settlement, there are certain disadvantages one should know about prior to making that decision. For one, debt settlement is not an overnight process. It sometimes takes several months from beginning to end and during that time, the debtor is generally left unprotected from phone calls, letters, lawsuits, etc, from the creditor.
Moreover, during this time, the debtor generally stops making payments directly to the creditor and thus is facing negative inquiries on his/her credit report. When several creditors are involved, this could end up being very damaging to one's credit report.
Another disadvantage to debt settlement over bankruptcy is the potential tax consequences. For example, if a debtor settles a $20,000.00 credit card for $7,000.00, the IRS can treat the forgiven $13,000.00 as income. Thus, you would be obligated to pay taxes on that amount.
Furthermore, debt settlement only works if the debtor has the ability to make a lump sum payment (can occasionally be split into a few payments) to the creditor. In the above example, if the debtor doesn't have the $7,000.00 to send to the creditor, the process of settling the debt is essentially useless.
Is Debt Settlement the same as Debt Consolidation?
Debt consolidation is another alternative to bankruptcy and is different than debt settlement. The basic philosophy of debt consolidation is as follows: you pay an agreed upon amount to the debt consolidation company each month, most of the time through an automatic bank transfer. The company keeps a certain amount as their fee. The remainder goes into a pot of money and is eventually used to attempt to settle your debts.
Sacramento Bankruptcy Lawyer does not offer debt consolidation services.
Disadvantages to Debt Consolidation
Even though debt consolidation can keep you out of bankruptcy, the likelihood of being successful doing it is difficult. For one, there are a large number of debt consolidation companies who will trick you and take advantage of your situation. You can easily do an internet search and you will quickly see how often people are being taken advantage of.
Secondly, even if you do find a reputable company and they actually do what they say they are going to do, the entire process can take upwards of 3-4 year to complete. During that time, you have no protection from these creditors to bring a lawsuit against you. Moreover, the cost of debt consolidation often is too much for people in financial troubles. For example, if the monthly payment is $400.00 per month and the whole process takes 3 years, that's a cost of $14,400.00.  We regularly get clients that have tried debt consolidation for X amount of time and have now realized that they can no longer afford it.
Another disadvantage of debt consolidation is the same as with debt settlement, which is the tax consequences. The IRS can require you to pay taxes on any amount of debt that was forgiven during the debt consolidation process.
Bankruptcy as an alternative
Once people get over the initial fear of filing for bankruptcy, it becomes quite evident that bankruptcy might be your best option. In a Chapter 7, you have the ability to discharge all of your debt without having to pay your creditors any money. Moreover, even though a Chapter 13 requires monthly payments for 3-5 years, most people who file for Chapter 13 relief qualify for what is known a "0% plan", which means they are not required to pay any money to their general unsecured creditors. Chapter 13 has several other advantages that debt settlement or debt consolidation do not offer.
How can Sacramento Bankruptcy Lawyer help?
Local debt settlement and bankruptcy attorney Pauldeep Bains will review your case in detail with you. After gaining a full understanding of your case, Mr. Bains will provide you with your best option, be it debt settlement, bankruptcy, or neither.
Please call us today at 916-800-7690 and set up your FREE no hassle consultation with local debt settlement and bankruptcy attorney Pauldeep Bains.
We help clients in the following areas: Sacramento, Elk Grove, South Sacramento, West Sacramento, Natomas, Citrus Heights, Antelope, Fair Oaks, Gold River, Rancho Cordova, Roseville, Rocklin, Lincoln, Wheatland, Yuba City, Marysville, Woodland, Davis, and Lodi.