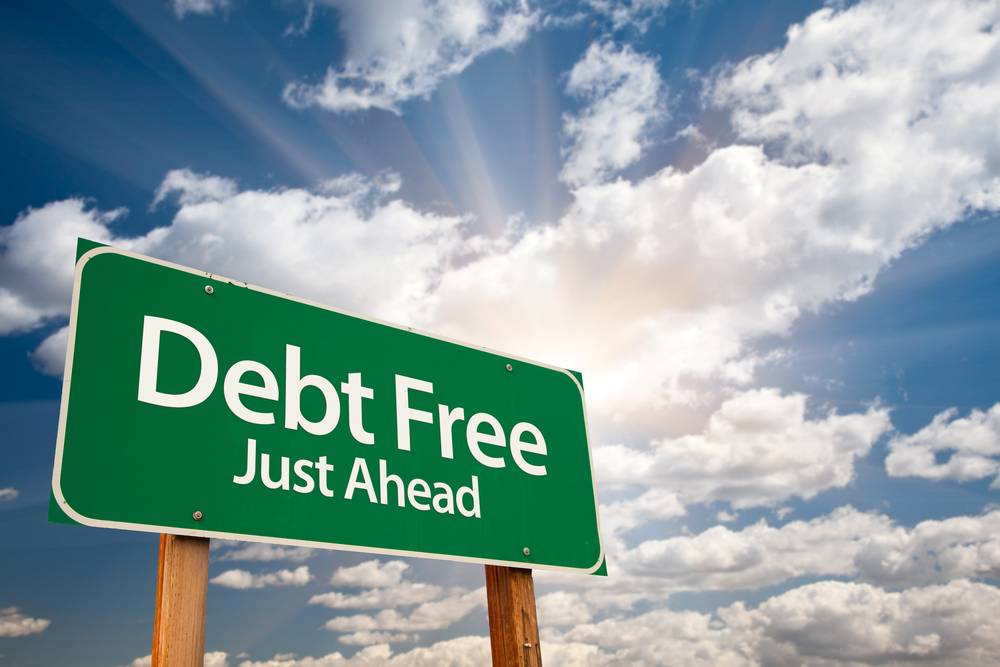 Don't wait until it's too late to contact a Sacramento Bankruptcy Lawyer!
Many Sacramento residents struggling with their debt wait too long to speak to a knowledgeable bankruptcy attorney. People often delay speaking with a bankruptcy attorney due to the stigma surrounding bankruptcy in years past and the cost of retaining an attorney. However, the good thing for most potential bankruptcy-filers is that bankruptcy consultations are generally FREE of charge. Moreover, the stigma that once surrounded bankruptcy is no longer a valid concern as filing for bankruptcy is very much commonplace in today's society.
Struggling with finances can lead people to make ill-advised financial moves with the thought that they are making the right choice. However, it is often times that these decisions are just further putting themselves into debt and are just delaying the inevitable. Many people end up wasting away their retirement accounts or signing up for high-interest, short-term loans. Unfortunately, there isn't an overarching issue that everyone can point to for filing a bankruptcy. However, there are signs that we should look at that can help you decide whether you need to speak with a bankruptcy attorney.
If you think that it's time for you to speak to a Sacramento Bankruptcy Lawyer, please contact us by sending us a message online or calling us at 916-800-7690 and we will set you up with a FREE consultation with prominent Sacramento Bankruptcy Lawyer Pauldeep Bains.
Top 5 signs that you need to speak with a Bankruptcy Attorney
1. Credit Card debt is increasing and you are struggling to maintain the minimum payments
If you are using your credit cards to survive until the next month, it is very likely that you should speak with a bankruptcy attorney ASAP. Once you are in the struggle of needing to use your credit cards to get through the month, it is very difficult to break that cycle without receiving a significant raise at work or a large influx of money very soon.
Some people think that if they are making the minimum payments on their credit card debt, they do not need speak with a bankruptcy attorney. Unfortunately, that is not the case. If you are only able to make the minimum payments on credit card debt, the majority of that payment is likely going to cover the interest for that month. So, if you are paying the minimum payment of $90.00 on a credit card with a $10,000.00 balance, don't be surprised if $80.00 of that payment is going to interest, thus only reducing the principal balance by $10.00.
If you are in this position or feel that you soon will be, speaking with a well-informed Bankruptcy Attorney is highly recommended.
2. You are stuck in the "payday loans" or "high-interest loans" cycle
Getting a payday loan or a high-interest loan is putting a band-aid on much larger problem. As far as payday loans are concerned, the same problem seems to surface as described above with using credit cards to survive until the next month. The payday loan is enough money to bridge the gap between paychecks but unfortunately, it does nothing more. Unless something changes, you are going to be forced to take out another payday loan as soon as you pay the first one back and once that cycle starts, it is difficult to break. On the flip side, if you take out a high interest loan for some quick cash, which can be well into the hundreds of percent as far as interest rate is concerned, you are setting yourself up to pay back in many instances two-times, if not more, the amount of the loan you originally took out. Thus, taking out a $2,000.00 high-interest loan will likely require you to pay back $4,000.00, $5,000.00, etc.
3. You have lost your job or have reduced income at work
The cost of living in the Sacramento area has steadily increased. Many residents in or near Sacramento have unfortunately not been able to build a cushion in their finances and would likely face troubling times if they lost their job or had to deal with a lower income, even for a short period of time. Without a cushion, having to go even one month without income or a lesser amount of income could put Sacramento families underwater. Once that unfortunate event occurs, crawling out of that hole could be more difficult that one would think. What this often leads to is, as discussed above, getting a high-interest loan or running up credit cards to survive.
4. You have been sued
If none of the above clues led you to speak with a Bankruptcy Attorney, you likely have either been sued or are on the verge of being sued. Once payments start being missed, it is only a matter of time until the creditor brings a lawsuit against you. Once that lawsuit has been served on you, the likely outcomes are having your wages garnished, bank account levied, or lien placed on your home.
If you have received a Summons (i.e. lawsuit) or a letter from a creditor threatening a lawsuit, you should contact a Bankruptcy Attorney right away and set-up a FREE consultation to discuss your situation.
5. You are facing a home foreclosure or vehicle repossession
Filing a bankruptcy initiates the automatic stay and forbids a creditor from foreclosing on your home or repossessing your vehicle. In order to avoid your home being foreclosed on or your vehicle from being repossessed, a Chapter 13 bankruptcy allows you to reorganize your debts and enter into a payment plan for upwards of 5 years wherein the creditors cannot foreclose or repossess.
If you are facing a foreclosure or repossession, contact us immediately to discuss your options.
What should you do now?
To set up your FREE consultation with local Sacramento Bankruptcy Lawyer Pauldeep Bains, contact Sacramento Bankruptcy Lawyer, at 916-800-7690 immediately.
Sacramento Bankruptcy Lawyer, helps clients in the following areas: Sacramento, Elk Grove, South Sacramento, West Sacramento, Natomas, Citrus Heights, Antelope, Fair Oaks, Gold River, Rancho Cordova, Roseville, Rocklin, Lincoln, Wheatland, Yuba City, Marysville, Woodland, Davis, and Lodi.