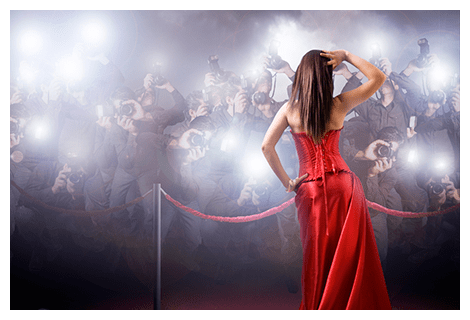 When people are unfamiliar with the concept of bankruptcy, the stigma that surrounds it is that someone who files for bankruptcy relief has no job and no money. After spending my entire legal career assisting clients file for relief under the bankruptcy code, I can adamantly state that the above stigma is not always correct. Obviously in some circumstances it is true that a person filing for bankruptcy "has no job and no money". However, my experience has shown me that people could be earning a significant income but still need the assistance of the bankruptcy code to alleviate their financial burdens.
As the presidential race heats up, we are constantly reminded of how presidential candidate Donald Trump has filed multiple bankruptcies for various businesses he has owned. However, Donald Trump isn't alone as the only celebrity to successfully and legally use the United States Bankruptcy Code to their advantage.
Here is a brief list of other celebrities who have filed for bankruptcy relief.
50 Cent – 50 Cent filed for Chapter 11 in July 2015, shortly after he was ordered by a Judge to pay $5 million to Lastonia Leviston for releasing a sex tape involving Ms. Leviston.
Burt Reynolds – Burt Reynolds filed for Chapter 11 in 1996, claiming more than $10 million in debt. An expensive divorce was one of the factors that led to his bankruptcy.
Curt Schilling – Curt Schilling entered into a Chapter 7 bankruptcy for his failed video game company that left him in hundreds of millions of dollars in debt.
Cyndi Lauper – The famous musician declared for bankruptcy in 1981 after she found herself in more debt than she could handle.
Don Johnson – Well known for his role in the classic TV series Miami Vice, Don Johnson filed for bankruptcy relief in 2004 after he couldn't keep up with his mortgage obligations on his 17-acre ranch.
Gary Busey – In 2012, the eccentric actor filed for Chapter 7 bankruptcy and discharged over $50,000.00 of debt. However, due to certain exceptions in the bankruptcy code, he was left with a very hefty tax bill that was not eliminated in his bankruptcy.
Gary Coleman – Going from the highest paid child actor on television to filing for bankruptcy relief can't be easy. However, that is exactly what "Different Strokes" star Gary Coleman had to do in 1999, claiming high medical bills and mismanagement of his funds.
Kim Basinger – After being ordered in a civil trial to pay a multi-million-dollar award for breach of contract, the "Batman" star filed for bankruptcy relief in 1993 claiming she was unable to fully pay her obligations.
Larry King – Although Larry King would go on to become one of the most successful talk show hosts of all time, he did face financial struggles prior to his fame. Larry King filed for bankruptcy in 1978 after being out of a journalism job for more than 4 years.
Lawrence Taylor – The legendary linebacker for the New York Giants was one of the most feared defenders of all time. However, off the field Taylor was dealing with drug problems and habitual overspending. As a result, Taylor eventually filed for bankruptcy to avoid foreclosure of his home.
Samuel Langhorne Clemens – Better known as Mark Twain, the author of famous novels such as "The Adventures of Huckleberry Finn" and "The Adventure of Tom Sawyer", Twain filed for bankruptcy in 1894 after unsuccessful business investments left him well over his head.
Marvin Gaye – After a messy and expensive divorce, the greatly talented musician filed for bankruptcy in the late 1970s.
MC Hammer – Even with the vast amount of success MC Hammer received from the hit song "You Can't Touch This", he was still forced into bankruptcy reporting over $13 million in debt.
Mike Tyson – The heavyweight champion and one of the most feared boxers of all time faced many ups and downs in his career. Spending money on jewelry, mansions, parties, etc., this extravagant lifestyle was brought to a halt when he filed for bankruptcy in 2003.
Ulysses S. Grant – Serving as the 18th President of the United States from 1869-1877, Ulysses S. Grant will always be remembered in American History. One little known fact about him that isn't as well known is that after a failed business venture, Grant protected himself by filing for bankruptcy.
Walt Disney – Prior to creating Mickey Mouse in 1928, Walt Disney's businesses weren't all as successful. In the early 1920s, Walt Disney filed for bankruptcy relief after his studio Laugh-O-Gram wasn't able to pay its obligations.
Warren Sapp – 7-time Pro Bowl candidate and Super Bowl champion, Warren Sapp earned a lot of money in his career. Unfortunately for him, he spent it just as quickly as he earned it. In 2012, Sapp filed for bankruptcy relief claiming more than $6.7 million owed to creditors.